Heartbreaking moment Afghan father sells off his 9-year-old daughter to 55-year-old man in order to feed his family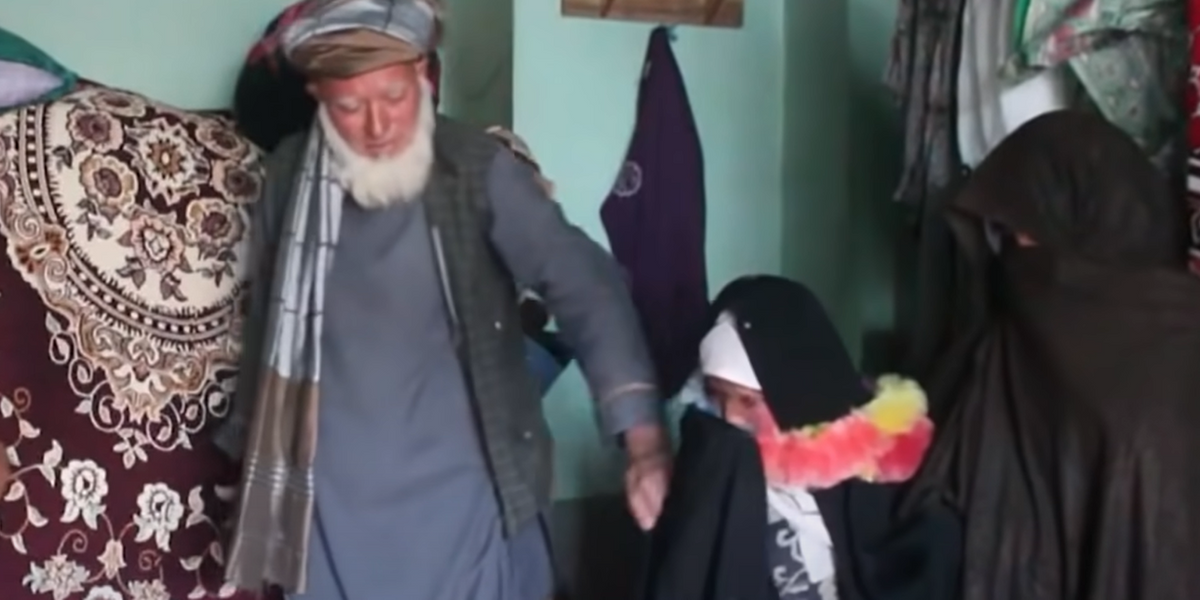 An Afghan father claims that the economic conditions are so dire in his country that he was forced to sell his daughter in order to feed the rest of his family.
Abdul Malik allegedly sold off his 9-year-old daughter Parwana Malik to a 55-year-old man named Qorban. The father alleges that Afghanistan's economy has been so atrocious since the Taliban takeover that he was forced to sell his young daughter for $2,200 (200,000 Afghanis) in the form of sheep, land, and cash.
"This is your bride. Please take care of her. You are responsible for her now, please don't beat her," Malik told the buyer, according to CNN.
Qorban told the outlet, "She will be working in my home. I won't beat her. I will treat her like a family member. I will be kind."
The buyer of the small child added, "(Parwana) was cheap, and her father was very poor and he needs money."
CNN had cameras rolling during the heartbreaking transaction of the young girl to the older man. Video shows Parwana dressed in all black except for a colorful floral garland around her neck. After the father and Qorban shake hands on the deal, the 55-year-old grabs the young girl and leads her out of her family's home. Footage shows the small girl digging her feet into the dirt in a last-ditch attempt to prevent her from going home with the stranger. However, she was dragged away as her family watched.
Qorban claims that he wasn't buying Parwana as a child bride, but rather to be taken care of by his own wife as one of their own children.
The family has lived in an Afghan displacement camp in the northwestern Badghis province for the past four years, where they were surviving on humanitarian aid and small jobs. However, the resources have allegedly dried up.
The father claims that he is "broken" with guilt, shame, and worry. He said that he tried to avoid selling off his daughter by looking for a job in the provincial capital city Qala-e-Naw, but was unsuccessful. He also says he borrowed "lost of money" from relatives. His wife began begging for food from other camp residents. However, they were not able to scrounge enough money to feed the entire family.
"We are eight family members," he told CNN. "I have to sell to keep other family members alive."
A few months ago, Malik sold Parwana's 12-year-old sister to a man in order to pay for necessities. Now, the father warns that if conditions don't improve, he may need to sell another daughter to feed the family.
"As I can see, we don't have a future. Our future is destroyed," he said. "I will have to sell another daughter if my financial situation doesn't improve, probably the 2-year-old."
[embedded content] CNN witnesses 9-year-old being sold for marriage to 55-year-old man www.youtube.com
Source: TheBlaze